"La Mode d'Après"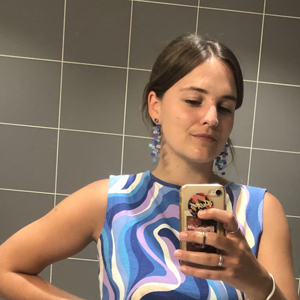 Will the now famous « World of tomorrow » come up to all the expectations and fantasies ? If no one can really answer this question, it is clear that the health crisis has deeply changed the way we have conversations, and is questioning the way we intend to build our future.
Widespread in the entire society, those evolutions have given birth to a new social grammar and to new speech conventions, carried by specific digital creators, who must be approached quickly by brands in order to maintain a strong relationship with their audience.
What are those new digital practices and expectations that drive Fashion to reinvent its global experience ?
New self-representations
Forced to stay home during the lockdown, people have invented new ways of representing themselves. In order to remain as close as possible to their community, brands have rapidly shown that this « daily life » environment could also be a source of inspiration and that they could communicate by staging this prosaic reality. Thanks to several campaigns, like « Jacquemus at Home » or « At home with Jean-Paul Gauthier », fashion brands have created a very simple and close relationship with their audience, by showing them that they were actually living quite similar lockdown experiences.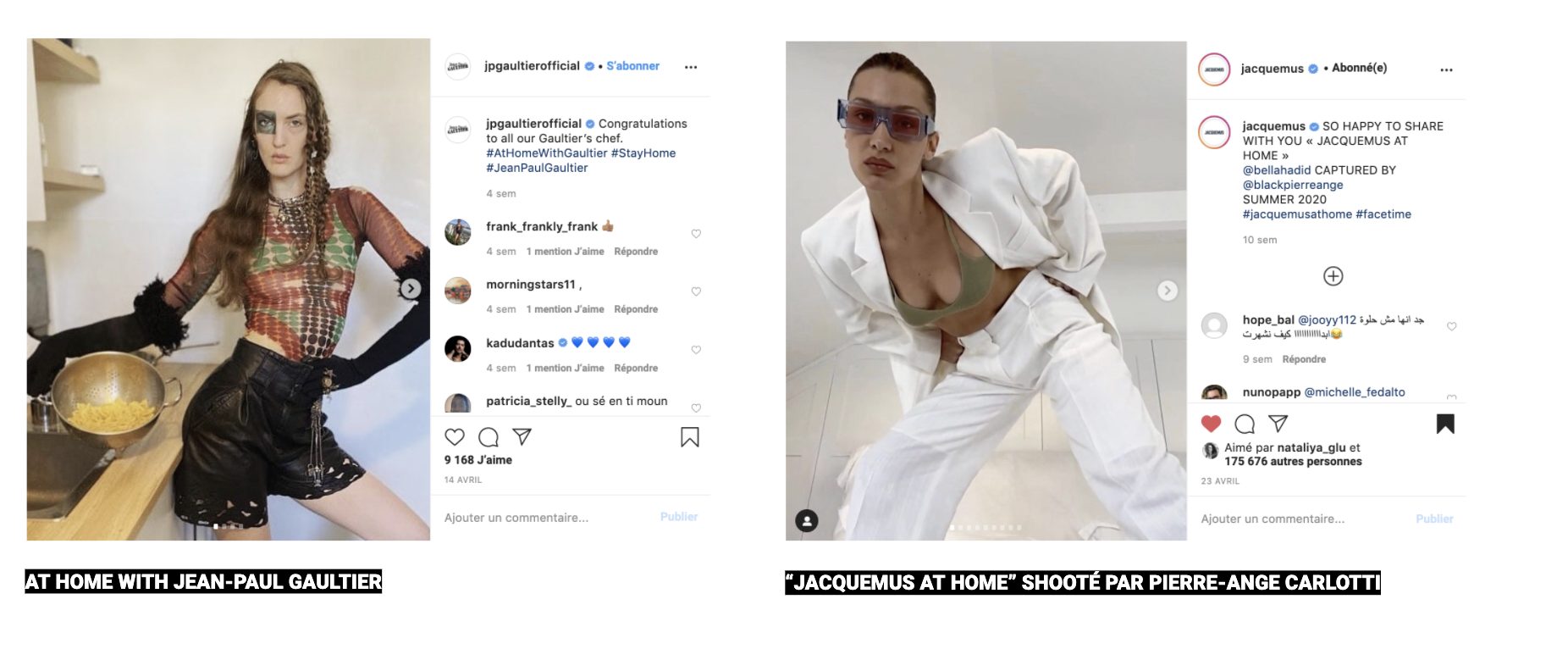 While people were living between the same walls, they developed a new relationship with clothes. Indeed, people are now considering them in a more pragmatic way. Garments lost its primary function of representation, and must now respond to a precise and immediate objective. This phenomenon is directly linked to the increasing number of people working from home. These new forms of collaboration built around videoconference applications is changing our relationship with style and looks. We're opening an entirely new social window to our daily lives. We now need to dress it up and personalise it. Indeed, the intensive use of digital environments, social media and video games, has blurred the boundary between the real and virtual world. Our digital identity and our image on social platforms is now as important as our image in the real world.
The Fashion industry has understood this tendency. Their brands are massively investing in this new creative turf, which should be seen as an opportunity to be creative. Filters, gifs, virtual clothes, and garments for our social media and video games avatar, have become the new essential features for platform users. As shown by the filters designed by Palomawool or the Gemo fashion show held in the last version of Animal Crossing, what if tomorrow's clothes were entirely virtual ?

Remote fashion experience
Leading many brick and mortar stores to bankruptcy, the crisis has thus massively accelerated the development of online sale experiences.
Innovations on platforms, coupled with new prescription processes, have enabled brands to offer new experiences to their customers, and to increase their conversion rate on social media.
With users who are now ready to trust totally secured customer experiences, social selling processes have reached maturity. Moreover, the buying journeys have been simplified thanks to new levers and native formats : shoppable formats, curation by brand ambassador, membership, joint creation, UGC.
More than ever, prescription stands out in this tendency, since we can now multiply sales channels by investing directly in brand ambassadors' environments. In order to maximise their
conversion rate, brands will need to design content strategies specifically targeted to these communities.

How to bring people together in a socially distanced world ?
All year long, Fashion usually lives at the pace of special key moments, during which collections are unveiled. Until further notice, those events cannot take place.
This brutal stop forces brands to reinvent the global fashion experience, with new formats that need to replicate the social dimension and communication impact of those events.
For the moment, entirely virtual events are blossoming – 3D shows, AR/VR Experiences. Numerous brands are also collaborating directly with platforms, as shown by the concerts or fashion shows held in video games (Travis Scott in Fortnite, Gemo in Animal Crossing), but also private events on zoom (Saint Laurent…).
The balance between creativity and exclusivity drives brands to design more and more digital events, in order to give virtual environments the same taste as reality.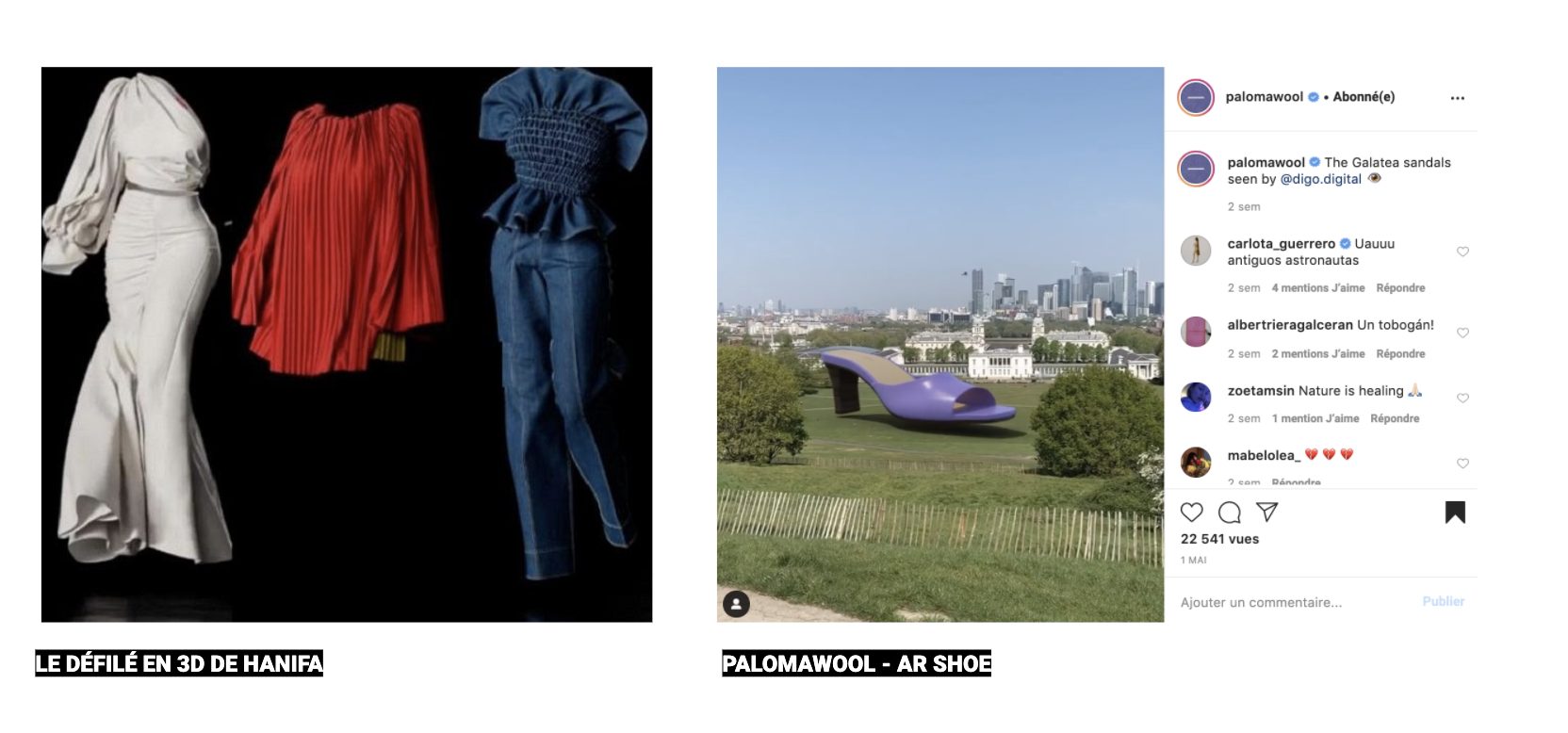 Consumers searching for meaning
For a number of years now, a major part of the population has been questioning our consumer society and its environmental impact. Facing those global issues, communities are expecting more and more concrete and quick action from brands. The act of buying is now perceived as a politically engaged action. Indeed, audiences are now wishing for brands to commit, to share their considerations and to empower them with concrete solutions to build a better world.

A study carried out by Altavia and Opinionway shows that, in the wake of the health crisis, 69% of the surveyed people wish to consume differently and much more responsibly. Brands cannot afford to ignore this opinion shift anymore, because consumers now have the choice and are not compelled to buy from fast fashion brands. Indeed, we are witnessing the birth of many alternative brands, that are all more responsible, transparent and inclusive. Countless initiatives are also valuing alternative ways of consumption – second hand, upcycling, local… The entire chain of value is now being scrutinised by communities and can now trigger both strong commitment or mistrust.
Greenwashing and unkept promises represent a genuine risk. At a time when brands are more than ever exposed and evaluated on platforms, they must be able to count on the assistance of third parties, ambassadors, prescribers, who can support their initiatives, explain their approach to communities, and engage customers into their narratives.

This article is a summary of « Tomorrow's fashion », a conference that shed light on these major tendencies that shake up social communication codes and compel the Fashion sector to reinvent itself.
After « Advocacy, the future of influence », « Tomorrow's Fashion » was the second meeting of CTZAR Believes – a series of conversations where advertisers, journalists and talents are invited to discuss subjects that enliven communities and impact future behaviours.