Working from home, genuine talents stand out from influencers.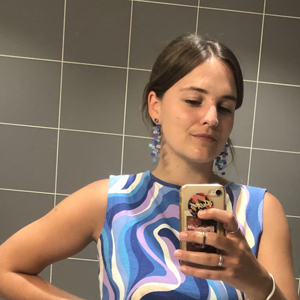 This global lockdown period has only confirmed the ever-growing power of social media and influencers, who are now more followed than ever. Among them, only the most creative and relevant talents manage to stand out.
More than mere influencers, they are true « social talents » !
Despite facing major setbacks (most of their partnerships being cancelled), some influencers have decided to see this crisis as opportunity to change their strategy and adapt their editorial policy, in order to keep closer ties with their followers.
Talents present themselves differently
Influencing from home is the new challenge for content creators. Gone are the photographers, the fancy parties and the perfectly staged moments. Now is the time for sincerity ! As a result, they showcase intimate moments of their daily lives, striking a more than welcome chord with their followers.
Embracing this new trend, Zara has been asking their models to shoot themselves at home for the Spring/Summer collection. This idea not only added an authentic touch to the campaign but also complied perfectly with the social distancing rules. Best of both worlds !
A picture of the Zara campaign, made by model Giedre Duskaukaite
Talents are bringing their community together.
Within sight, within mind, even remotely. This sums up the new social media paradigm.

Nowadays, digital platforms are constantly coming up with new ideas and features to reinvent the concept of togetherness. Keeping track of all this innovation, content creators endeavour to create genuine bonding moments with their followers in order to bring their community together.
The live video feature – the undeniable hit of the lockdown – is a great way to trigger conversations, because the audience can react instantly, ask questions, and thus feel as an active stakeholder in the process. For example, the couple of talents @young_emperors organise online drinks on a regular basis with pubic figures who inspire them.
The live drink organised by Young Emperor with actress/model Calu Rivero
Talents adapt their editorial line
Content creators have succeeded in tackling COVID-19 related issues (washing hands, wearing masks) in a creative and innovative way.
Some also managed to contribute their expertise, just like the French fashion designer Déborah Amaral who launched the Mask challenge, that led her to craft a new mask every day with what she could lay her hands on (hats, bags, shoes, piece of clothing…) at home. 

Masks made from clothes, a basketball and an IKEA bag, by Déborah Amaral.

For some talents, the lockdown represents not only an opportunity to imagine new narratives and formats for their content, but also to create « for themselves », as explained by digital artist Andy Picci who designed a virtual exhibition, that could be accessed via an instagram filter.
Virtual exhibition by Andy Picci. Check his Instagram account to discover the experience with the filter.
Lastly, talents are socially involved
Beyond spreading good practice and important information, some talents have gone a step further by launching solidarity and fundraising initiatives, thus enabling their audience to get involved in the fight against the pandemic. Among numerous other examples, the entrepreneur Elise Goldfarb collected healthcare products from brands, in order to redistribute them to caregivers.
Dealing with new interactions, new content, and new engagement, social talents managed to brilliantly reinvented themselves with authentic, creative and useful posts. All these elements will have to be taken into account by brands when choosing their future advocate and designing their post-lockdown campaigns.

Influence is, now more than ever, about quality of speech and creativity. Not about the size of your community !